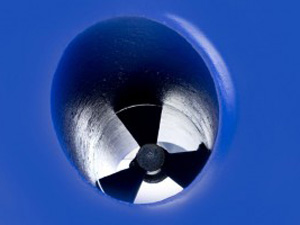 Benefits of Anti-Fouling Coating for your boat:
Superior Finish
Tin Free
Cost Effective
Easy to Apply
Clean, Bright Color
Anti-fouling Coating: What it does:
When you work with boats, you know the damage that can occur if they are not properly coated. It is imperative to protect them against the growth of organisms on the hull. This is why it is important to apply anti-fouling coating to marine vessels. In addition to protecting the hull from organisms such as marine growth, anti-fouling coating also act as a barrier to prohibit corrosion on metal hulls.
We supply the marine industry with Interlux. It is the ultimate product in antifouling coatings. It is a multi-purpose paint coating that is tin-free, self-polishes, and protects marine vessels for multiple seasons without losing its effectiveness.
98 PERCENT free of fouling after multiple seasons of wear.
Interlux has been tested in multiple climates so customers who go on long voyages don't have to worry about the temperature changes their vessels will encounter. Independent laboratories, in both Europe and the Americas, have shown that this anti-fouling coating is effective in both salt and fresh water. It stands up in temperate, cool, or tropical climates. 
Interlux prevents the build-up of barnacles, weeds and slime, and gives protection during mooring as well as running. The Interlux antifouling technology becomes smoother with use, which reduces fuel consumption and reduces drag; a plus for you and your customers.
Interlux® is the ultimate anti-fouling coating. This multi-purpose coating is tin free. It is the longest lasting coating of its type, featuring the brightest color on the market. It is also the easiest to apply. The self-polishing action of Interlux® effectively protects any boat's hull, season after season. Tested and proven in the Americas and Europe by independent laboratories to be exceptionally effective in fresh or salt waters, tropical, temperate, or cool. Interlux® systems are available for fiberglass, wood, and steel.
* Midwest Industrial Coatings, Inc. has an extensive complement of additional technologies that will suit all production-related applications (i.e. UV technology, Polyurea, E-coat, and chromate-free, direct-to-metal [DTM], one-coat system, etc.).
At MICI, we have additional services to complement our antifouling coating products. We also provide one-coat systems, chromate free, direct-to-metal (DTM), e-coat Polyurea and UV technology. All of which ensure that your application satisfies your customer. This leads to repeat business for you and for us.
Call us today.